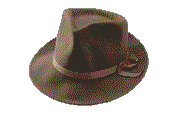 All About YIP


Best of YIP Magazine


YIP Magazine Archives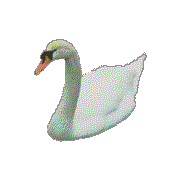 YIP WaReZ!!1


Moray Eel Approved Links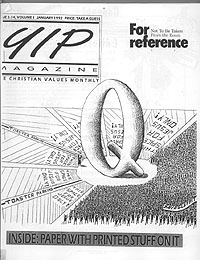 Several people are of the opinion that issue four (known as the Q Issue) was our best issue ever. Personally I hate to think that we could've peaked so early, but it is definitely one of the best-looking issues. Content-wise, it isn't that much funnier than other issues, though Da Mumme, January Llama Girl and Hard Math Questions are quite giggle-inducing. YIP started becoming truly popular with this issue.

Jesus Humour: Why It's Funny (Editorial) by The Finn


Broken New Year's Resolutions


Mammoth by The Finn


Karate Made Simple by Plastic Brain Carrier


Death by Oddity 1 by Golden Rodent


Da Mumme, Computer Conspiracy & Ads


The True Rebel by Corn Syrup


January Llama Girl


Commentary on Toast by DragonLord


Hard Math Questions


The Demon by The Finn


Rainbow On My Forehead by Sponge Monkey
---
If you like anything here, or if you don't, please e-mail milky@yip.org. Or if you don't trust milky@yip.org, e-mail this other guy, who isn't milky@yip.org.