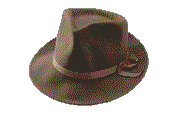 All About YIP


Best of YIP Magazine


YIP Magazine Archives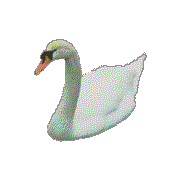 YIP WaReZ!!1


Moray Eel Approved Links
The True Rebel
by Corn Syrup

He wasn't one of those wannabe rebels, the ones who eat and stuff, he was a true rebel. He was the kinda guy who stretched pi beyond its limits. Instead of using just 3.14, he would go all the way and use 3.141592654. I'd known him since he was 12. We use to go to the arcade. He was so casual when he played the video games. Standing in front of Ms. Pacman, sunglasses on, he was the only guy I knew who wouldn't get an erection while playing.

When the Dickie Dee came around, he'd buy his ice-cream first, and others would follow. Even if they didn't like ketchup-marmalade flavour, they licked away as if it was their mother's breast. Dumb conformists.

"Life sucks", he would say as he took another drag from his smoke. He called it a smoke, others would call it fag, but he was different. He was a rebel. As he grew older he went through the parent problems, the teacher problems and of course the farm animal problems. Typical problems of today's rebels. When he turned 17 he got himself a gun, and was feared by most of the gangs.

At the age of 18 he did what he thought was the most non-conformist things around, he started playing the Banjo. Little did he know that all the other gangs had at least 3 banjo players each.

On his 19th birthday his dad bought him 'Quit Smoking The Easy Way'. That night he started reading it, and a few weeks later his lungs were fresh and pure as a goat chewing wheat on a cold winter's day.

He graduated from high school and went on to Univeristy. He was captain of the Chess Club, and Vice-President of the math club. Soon he was wearing ties to bed, then to classes, and then to the poker games. His ear grew over his earring before he had a chance to react. He was becoming a conformist, and no one could stop him.

After University he moved to New Brunswick and started a school for the mentally handicapped. The funny thing is, he was a cow.
---
If you like anything here, or if you don't, please e-mail milky@yip.org. Any requested changes will be automatically processed by computer and placed online within seconds.