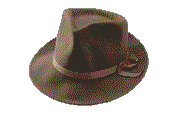 All About YIP


Best of YIP Magazine


YIP Magazine Archives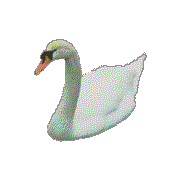 YIP WaReZ!!1


Moray Eel Approved Links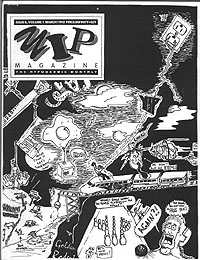 As issue five was being created, YIP as a group was falling apart (see All About YIP for details). The hilarious epic poem "The Evil Eye" was Totenbuch Christ's last non-Greek contribution to the magazine until issue 29. Most of the other magazine regulars stayed involved with the group, and YIP became increasingly focussed on the magazine instead of the BBSes.

Oh That Mockery! (Editorial) by Milky Puppy


Letters to the Editors


Death by Oddity by Golden Rodent


Street Side Love by Corn Syrup


Hot Cross Buns by Xenomorph


Poetry Page


Shampoo by Milky Puppy


Brief Descriptions of Nothing by Milky Puppy


Fun Tricks


The Evil Eye by Totenbuch Christ
---
If you like anything here, or if you don't, please e-mail milky@yip.org. All night long.