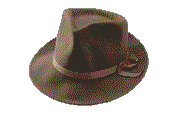 All About YIP


Best of YIP Magazine


YIP Magazine Archives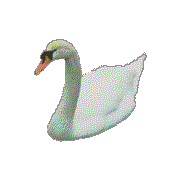 YIP WaReZ!!1


Moray Eel Approved Links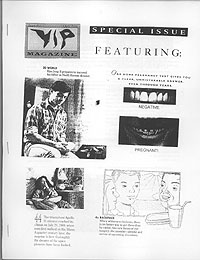 In many ways, issue 11 was like issue one all over again, except that now there was a '1' in front of it. At the time issue 11 was released, YIP Magazine had been out of commission for over a year. Some YIP members had stayed in practice by publishing one issue of a magazine called Corn Crazy in this period. Milky now handled the production of the publication, which resulted in a much more amateurish look, and it was temporarily scaled down from its normal 14 pages to a mere eight.

A Wee Bit of Re-Introducing (Editorial) by Milky Puppy


Poetry Page


Some Raunchy Computer Jokes by Thanatos Jones


Marnie by Corn Syrup


The Big Game by STiK


Eunice and the Incident at the House by Persephone


How to Dry Your Hair Without Putting a Lot of Effort Into It by Corn Syrup


Babble Mission by Plastic Brain Carrier


Exercise Your Right to Vote by Plastic Brain Carrier


Lost Young Folk
---
If you like anything here, or if you don't, please e-mail milky@yip.org. Don't forget to ask about our thing you're not supposed to forget to ask about.