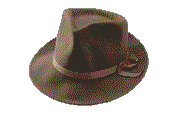 All About YIP


Best of YIP Magazine


YIP Magazine Archives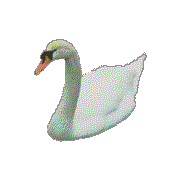 YIP WaReZ!!1


Moray Eel Approved Links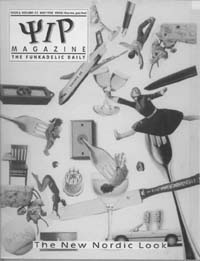 Issue seven features a lovely collage cover which expresses outrage about human inhumanity to raccoons. Among several high points in this issue is Satin Teddy's "My Pain" - a silly little story by Satin Teddy which Milky and Finn attempted to fill with literary merit through the abundant use of footnotes (and footnotes of footnotes). This issue also contains the profoundly insightful comic "Oh, Whatever".

Cliche Humour (Editorial) by The Finn


Warhol by The Finn


Brought To You By Force by Plastic Brain Carrier


Are You A Psychopathic Killer?


Renderman by Turin Turambar


Those Wacky Planet Destruct Buttons by STiK


My Pain by Satin Teddy


Oh, Whatever by The Finn


The Telephone by Corn Syrup


Puzzler's Page
---
If you like anything here, or if you don't, please e-mail milky@yip.org. In fact the only excuse not to leave feedback is if you are either comatose or zombified.