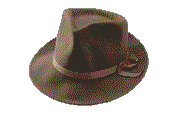 All About YIP


Best of YIP Magazine


YIP Magazine Archives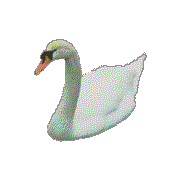 YIP WaReZ!!1


Moray Eel Approved Links
Renderman
by Turin Turambar
I first met the Amazon in the woods down by the school yard. I felt kinda sorry for her, crouching in the mud, sucking back livers from live seagulls, so I brought her home. I dunno what I was thinking, maybe that she could get a grilled cheese sandwich, some clothes, and then go off to where ever Amazons live in Toronto. I certainly wasn't expecting what was actually to happen. She killed my dad and fed his eyeballs to Rover, but seemed to take a liking to my mom. She grabbed mom by the hair and hauled her into the bedroom. Doing grown-up women stuff, I guess. They were in there for a while anyway. When they finally came out, mom was all wild-eyed, and wasn't wearing nothing. They grabbed some of dad's power tools and told me they were going to get some groceries. I saw footage of them on the news, leaping about in the Loblaws, hacking men to bits with the Black & Decker SuperDrill, and tying up the prettier women and throwing them into a van, and grabbing cart loads of lamb and oysters. Weird, huh? I didn't see them for about a week afterwards. Rover finished off dad, and I just ate microwaved hamburgers.
When they finally came back, there were hoardes of them... wild-eyed women in the buff, eating raw animals and drinking and pounding on drums and dancing and pouring libations to Dionysos, and kissing each other and stuff. It was kinda odd, and my friends stopped coming over. That was after Jennifer, who is older than me, came over to visit, and as soon as she entered, the Amazon started sniffing her crotch and took her away for what she said was a 'menstruation ritual'. So Jenn kinda freaked, and I lost all my friends. Once some of them boys from school came over after hearing about naked women, but the women, who called themselves Bacchae, killed most of them. A few of them were spared, but were forced to dress up in woman's clothing and serve them drinks.
The police eventually found out that they were hanging out here, and a whole army of cops surrounded the place one night. Then the strangest thing happened...one of the taller boys, with long hair, went outside, still in a dress, and went right up the police. He hadn't been told to, but the women seemed to take all this calmly. Anyway, I could hear the whole thing. The boy was saying that his name was Bacchus, which was b.s. 'cause I know his name is Tom, and that the women in his house were free women under his protection, and that if the police tried to arrest any of them, the city would crumble and all the police would soon be out shopping for evening gowns. Well, the police tried to arrest him, and the women, but Tom was right. Most of the city crumbled the next morning, and soon all those policemen were hanging around, dancing in gowns. It was all pretty bizarre, you know.
---
If you like anything here, or if you don't, please e-mail milky@yip.org. Unless of course you don't mind if thousands of baby seals die...?