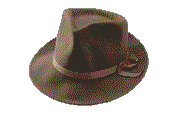 All About YIP


Best of YIP Magazine


YIP Magazine Archives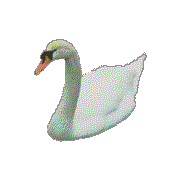 YIP WaReZ!!1


Moray Eel Approved Links
Cliché Humour
by Albino Finch

One thing which never ceases to amaze me is things people laugh at. You would think dumb blonde jokes would, by now, have lost some of their original "freshness." And how many times can one hear the one about the man who enters the vagina of a whore to meet another man with a car? The problem is not necessarily that some people actual find great amounts of humour in this sort of thing, it is that these jokes are so incredibly inefficient. To meet the insane demands made on the spare time of the average human, I have developed a system by which the basic idea of water-cooler humour can be put across in a single sentence. It works like this:

The middle part of the joke will be ripped out completely, leaving only the beginning, and the punchline. The maximum amount of laughter can be got in the minimum amount of time. For instance:

So, this guy goes into a whorehouse, and then he said "Help me find my car keys and we can DRIVE out of here." At this point, the jokee will begin laughing hysterically, if he or she likes this sort of thing. Another example:

There was this guy in prison, and then he said, "Just don't drop the soap!" Ha-ha.

Stand up comedians can use this system also. Arsenio Hall can wrap up his entire act with two statements: "Roseanne Barr is SO fat!" and "Dan Quayle is REALLY stupid." Andrew Dice Clay's entire career can be summed up in "So, I was fuckin' this chick."
---
If you like anything here, or if you don't, please e-mail milky@yip.org. Win a Dead Mule(tm)!