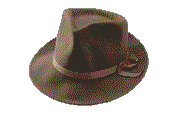 All About YIP


Best of YIP Magazine


YIP Magazine Archives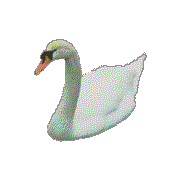 YIP WaReZ!!1


Moray Eel Approved Links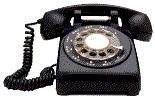 The Telephone
by Corn Syrup
"Being a telephone isn't easy!" the telephone said. The telephone was the type to bitch and whine. People didn't mind though. They had grown to live with it.
The telephone sat at one end of the bar. It was talking to a black lady. "Does it tickle when you ring?" the black lady said. The telephone grinned, "actually, it's very pleasurable." The black lady smiled. It comforted her to know that even telephones feel pleasure.
The telephone started flirting with the black lady. "So, you want to dial a number on my pad?" The black lady, rather turned on, picked up the receiver and phoned home. She got the answering machine. "Honey, I won't be home tonight, sorry," was the message she left. She hoped her husband wouldn't notice her nervousness.
The bar was rather busy, so few noticed the black lady and the phone slip out the back entrance. On the way to the hotel, they started talking some more. They had quite a few things in common. First of all, the telephone was also black, so this wasn't jungle fever. Just in case you were wondering. Also, they both enjoyed water skiing, chess, and nature.
They arrived at the Royal York Hotel, and quickly rushed up to the room the black lady usually stayed in. It was a rather fancy room. The telephone, used to cheapo motels, was rather excited. "I love you," it purred. The black lady couldn't resist. "Let me just freshen up."
The black lady walked into the room, and undressed slowly. The telephone noticed that she was rather beautiful. All through the night the black lady dialed all her friends, she got her friends to dial her. She even disabled call waiting, switched to rotary dial, and dialed the other phone in the room. It was true love.
In the morning, the lady woke up to find it had left. It left a note though, "Thanks for everything, I will always remember what we shared."
The End.
---
If you like anything here, or if you don't, please e-mail milky@yip.org. Any requested changes will be automatically processed by computer and placed online within seconds.