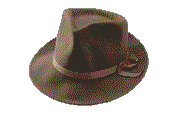 All About YIP


Best of YIP Magazine


YIP Magazine Archives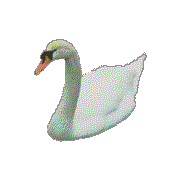 YIP WaReZ!!1


Moray Eel Approved Links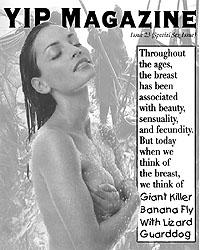 Issue 23 was the sex issue. The sex issue happened because sex is inherently funny, and because certain YIP members find it to be an especially tempting subject to write about. Not surprisingly, issue 23 is the best-selling issue of YIP. Quoth the cover: "Throughout the ages, the breast has been associated with beauty, sensuality, and fecundity. But today when we think of the breast, we think of Giant Killer Banana Fly With Lizard Guarddog". Too true, too true.

Make Me a Woman (Editorial) by Milky Puppy


Letters of Much Sex


Oh Tanya by Plastic Brain Carrier


Where Sex Begins


Object of Love by Albino Finch


Clarissa by Asphalt Bastard


Physical Changes in Boys and Girls


15 Awesome Sex Tips


Philicia's Little Secret by Plastic Brain Carrier


Madame Sexy's Sex Toys
---
If you like anything here, or if you don't, please e-mail milky@yip.org. But be gentle.