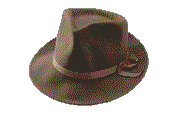 All About YIP


Best of YIP Magazine


YIP Magazine Archives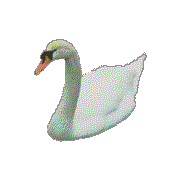 YIP WaReZ!!1


Moray Eel Approved Links
Mockery
by Milky

One of the most important aspects of YIP culture and babble is mockery. As mentioned in January's "Jesus Humour" editorial, some of the favored topics are those which are taken seriously, such as religion, women's rights, political correctness, etc. A quick glance through either the Babbler's Handbook or the Dictionary of Islingtonisms will reveal much of our vocabulary to have originated in mockery. From rap music, terms such as cheebah, funky, moonyah, the ghetto, goin' straight, due payin' and many others. From BBS pirates, terms such as k00l (and variants thereof), d00d, warez, lamer, leech, ELiTE, balcklist, l8r, u/l, d/l, etc. From various mockee's: ...ROCK!, dryz, bowling, T2, NOT!, affectionate purr, grins, I feel a bagel coming on, tomorrow's Saturday, totally rad, 2 legit 2 quit, your mother, ...unless you're some kind of faggot, wink (and other varieties of sexual innuendo) and dozens more.

Many of these terms have become so commonplace within YIP that they are taken at face value. Please keep in mind that we were ORIGINALLY just mocking other people.
---
If you like anything here, or if you don't, please e-mail milky@yip.org. Win a Dead Mule(tm)!