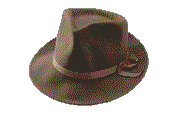 All About YIP


Best of YIP Magazine


YIP Magazine Archives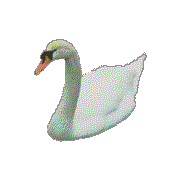 YIP WaReZ!!1


Moray Eel Approved Links

Pet Care Tips
Keep your pet well away from water at all times. No matter how much they beg or how dehydrated they become, never give them liquids. It will only encourage them to urinate.

If your pet makes a lot of nose, hit it or something. It's probably a loose gear.

Be sure to lecture your pet on the various uses of limpets once a week. Not to do so is a criminal offense.

Tightly roll your pet in Saran Wrap each night before bed to preserve moisture.

House training? Don't bother.

DO NOT SHAVE YOUR PET. The hairs will turn into mean little worms which drink blood and spit acid and kill you.

Do not feed your pet fish. For obvious reasons.

Pet rape is OK, as long as it's done while wearing the proper safety harness and goggles.

Read to your pet from "Swan's Way" regularly. All animals love Proust.

Giving your pet affection is a sure way to spoil it. Avoid doing so. Regular beatings keep your pet happy and content.

Keep your pet refridgerated, and it will be preserved for the years to come.

Athabascans enjoy eating pets. So when your pet becomes old and breaks down, you can trade it in and get a good price on a new model.

Be sure to roll up the windows when you leave your pet in the car. Otherwise, they may jump out.

Kill your pet before it reaches adulthood. By that time, they aren't cute anymore.



---
If you like anything here, or if you don't, please e-mail milky@yip.org. Please. Please. Please. Please. Please. Please.