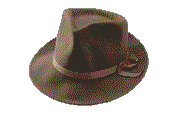 All About YIP


Best of YIP Magazine


YIP Magazine Archives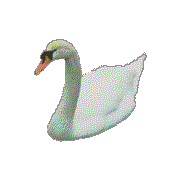 YIP WaReZ!!1


Moray Eel Approved Links
Fluff Detection
by Milky

"The earth has become approximately 0.23 parts of a percent fluffier in the last 14 years," said Rick 'Science Man' Possel.

"Don't be ridiculous," interrupted Gybat-23. "You could not possibly get such accurate results on something so vague and unmonitored! The idea is ridiculous, as are you. You are a mockery of modern science, and no longer will this firm fund your wasteful pseudo-science... it's not even pseudo-science... your futile attempts at imitating bad pseudo-science.

"For fourteen years, we have have pumped money into brainless cause after brainless cause on the basis of numbers that you have placed on attractive colour charts. Although you have sucessfully determined that fish do not swim in circles, that cardboard trees cannot grow fruit and that yellow and green compliment each other nicely, you have yet to produce a single helpful microchip, any new scientific technique, any cure for anything.

"Therefore, I feel I can safely ask with considerable doubt: How the HELL can you possibly determine the fluffiness of the earth with no data and no method of determining something so absurd?? HOW?!?"

"Using lasers," said Rick. He pulled up a picture of a laser. "See?"

"Hmm.. nice. Go on."
---
If you like anything here, or if you don't, please e-mail milky@yip.org. IF YOU DON'T, YOU ARE A RACIST.