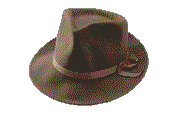 All About YIP


Best of YIP Magazine


YIP Magazine Archives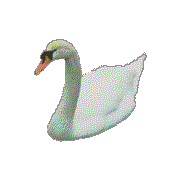 YIP WaReZ!!1


Moray Eel Approved Links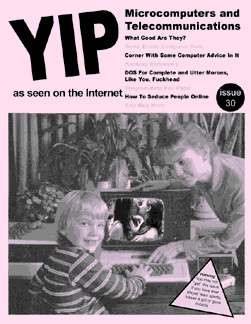 The geek-humour-heavy microcomputers and telecommunications issue of YIP took a whopping six months to produce. It wasn't really worth the wait, but hey, how hard is waiting? It's not like you had anything else to do.

What Good Are They? (Editorial) by Milky Puppy


Bob's Sexy Night on the Town by Milky Puppy


Some Erotic Computer Puns You Can Use by Milky Puppy


Corner With Some Computer Advice In It by Napkin and Agent Tao


Hacking Dictionary by Milky and Napkin


DOS For Complete And Utter Morons, Like You, Fuckhead by Milky, STiK and Albino Finch


ENIAC by Milky Puppy


All In A Day's Tech Support by Milky Puppy


Programming Fun Page


Information Measurement Humour by Milky Puppy


How To Seduce People Online by Milky Puppy


#sloppysex by Milky Puppy


YIP Humour Section


Death's Elbow's New GIF Section by Totenbuch Christ
---
If you like anything here, or if you don't, please e-mail milky@yip.org. Note: If you do not exist, please disregard this notice with our apologies.