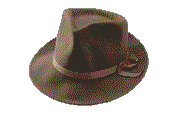 All About YIP


Best of YIP Magazine


YIP Magazine Archives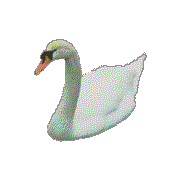 YIP WaReZ!!1


Moray Eel Approved Links
Humans, Schmumans: Why Raw Meat is Your Friend
by TorqueTorque

Throughout grade school, I was the loser kid. My peers would pull endless pranks on me. It hurt. It hurt real bad. And I got to thinking, what if I had just given up on humans and befriended Raw Meat? I'm sure I would have been much happier, as you will see with my reasons.
Raw Meat will always be picked last, even after YOU. Think about it. If you had to pick the loser kid or the dead cow/chicken/pig/fish, who would you want in the net?
You always win when you play against Raw Meat. This could be said about almost any game, except "Raw Meat: The Game," because it's probably just a little rawer than you are.
Raw Meat always gives you it's last stick of gum. And it doesn't expect yours in return. (This is sweet enough to make you forget that you bought both packs in the first place.)
Raw Meat will never have a boyfriend or girlfriend when you don't. Thus, the 'third wheel' and 'neglected' feelings will never happen to you.
If it comes to that awkward stage in the relationship when you start to like Raw Meat as more than a friend, Raw Meat will never say, "It'll ruin the friendship."



---
If you like anything here, or if you don't, please e-mail milky@yip.org. Unless of course you don't mind if thousands of baby seals die...?