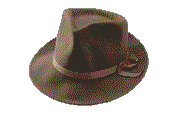 All About YIP


Best of YIP Magazine


YIP Magazine Archives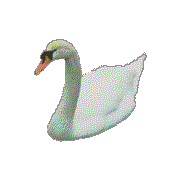 YIP WaReZ!!1


Moray Eel Approved Links
Letters to the Editors
Offended Readers
I was very offended by the religious content in the October issue. You should not make fun of Jesus Christ. He is very serious and important to a great many people, and does not deserve to be a victim of your lampoonery. Please keep religion out of it.

Rev. Jake Cheebah
Church of the Weeping, Blood-Drenched Apostle
Toronto, ON

Fuck you.- Ed.

I didn't find YIP Magazine funny. Please don't do it anymore.

Mike "The Knife" Buffalo
Hamilton, ON

Fuck you.- Ed.
The Pope Speaks
I never gave you permission to put my picture in the October issue of YIP Magazine. I know where you all live.

Pope "John" Paul II
The Vatican, Rome

Fuck you.- Ed.
A Nice Little Girl
Hello. How are you?

A Nice Little Girl
Anytown, USA

Fuck you.- Ed.
World Reaction
We failed to receive a copy of the October issue of YIP Magazine. It probably got lost in the mail. Please send one ASAP.

All inhabitants of Asia, Africa, Europe, Australia, South America, Antarctica and Quebec

Fuck you.- Ed.
Hopeful Reader
Y'know, chickens should get the vote. And I could really relate to the story about cells. And that Death by Oddity, whou-whee. I really felt sorry for that flower, bastard boot. Is the Census Scandal a true story? Could I write for you guys?

Leon "Giddy" McArthur
Skipping "PhysEd"

Fuck you.- Ed.
---
If you like anything here, or if you don't, please e-mail milky@yip.org. You could win a free In-Home Weasel Attack!