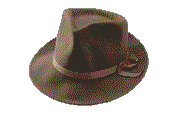 All About YIP


Best of YIP Magazine


YIP Magazine Archives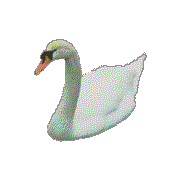 YIP WaReZ!!1


Moray Eel Approved Links
Party Games
by Sponge Monkey

Do you go to parties and find nothing to do but drink, talk, listen to music, have sex, and other trivial boring things? Well, now Sponge Monkey brings you "Party Games". Inside are the secrets that bring life to parties. Here's a taste of some of the great games that you can play at parties with simple household materials...
Throw The Mop - Take a mop, start yelling at it, and throw it to the ground and start kicking it. First person to make it tell you government secrets wins. Great fun.

Brick Game - A two to four players sit around a brick in the middle of the floor and stare at it. First person to go insane and claim it's staring at them wins!

Rope in a Bucket - Two players. One person holds a rope in their hands and pulls on it. The other player watches and cheers on the rope. There is no winner.

Destroy that House - All that is needed for this game is two little paper houses. Two to four players sit in front of their houses and smash the crap out of it. Players then argue for an hour on who destroyed their house the most.

Jump - Four to eight players needed. One person stands in the middle as the rest watch. Middle person jumps. Other players decide if it was olympic material.

The Depression Game - Two to Ten players sit in a circle and harp about how depressed they are. Great for those "Wild" parties.

World War - Eight to 26 millions players. Last person left to write history of the war wins.

Knees - Six players sit in a circle and take turns naming mammals with four knees. First person to say "Elephant" wins.

Skiing - Two players, one designated the "skier" and one designated the "mountain." The "skier" remains silent until the "mountain" yells "obstacle." The "skier" must immediately yell "dodge!" Or they lose.

The "Kill" Game - Two to twenty players take turns rolling dice. The first person to get double six's goes first, but, if one person rolls and eleven, then (s)he is disqualified immediately, unless they are wearing feathers. The player who goes first (the one who rolled the six's) will begin to renevate the basement of the house (unless it is already renevated, in which case, he will find another house somewhere in the neighbourhood with an unrenevated basement, and begin to renevate it). The rest of the game follows in sequence. The winner is the person with the most honey on their shins. In the unlikely event that there is no honey involed, the result is a tie game, unless the person renevating the basement goes home, in which case, the winner is Boris Yeltsin.



---
If you like anything here, or if you don't, please e-mail milky@yip.org. Yes you might die, but hey, you risk your life every time you cross the street.