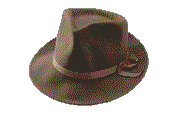 All About YIP


Best of YIP Magazine


YIP Magazine Archives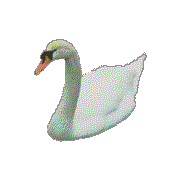 YIP WaReZ!!1


Moray Eel Approved Links
My Apologies
by Milky

LOOK: I'm sorry about this issue. I wanted it to be a lot better. In my mind's eye, the whole thing was going to be much funnier and easier on the eye, but my mind's eye is dumb.

The original pagination really looked a lot better than this final product. I wanted every word - nay, every dot - to be filled to the brim with absurd hilarity. This editorial, for example, was supposed to make you laugh so hard you'd hurt yourself reading it. A lot. So much that you'd turn your tear-soaked face towards the heavens, shake your fist, and cry, "I'll never read YIP again! Damn you, YIP! DAMN YOU!" It was to be printed on the back of the cover, which should have been fashioned out of a 12-inch thick slab of Italian marble. The inside pages were to be fashioned from exquisite illegally-imported ivory; each character was to be chiselled and then embossed with gold by a group of Alsatian monks who had subsisted on a steady diet of plums and croutons for 14 and a half long years.

And what inside pages they would have been, had everything worked out! All the comics would have been full colour, of course, rendered in mosaics of precious gemstones and mashed fruit. I wanted little well-lacquered cherrywood drawers on page six, which you could pull out, and which would be filled to the brim with bread soaked in malt vinegar. I know how you love your malt vinegar! Upon turning the page, thousands of live salamanders would be fired at you. (These would then form a circle around you, hold hands and sway back and forth while singing "Ode to Joy" in chorus, and then in unison stick out their tongues. At the tip of each pink salamander tongue would rest a perfect white pearl. Sigh!)

Page ten would have been a rich, creamy cauliflower soup - a really tasty one. Page eleven should have been a doodle so powerful it would have cured cancer. And I had really hoped that as one finished reading the skull-bustingly mirthful twelfth page, the magazine would scoop you up, flutter up to the heavens, and then make chirping noises as God made such sweet love to you all night long.

Things didn't quite work out this well - I hope you will be forgiving.
---
If you like anything here, or if you don't, please e-mail milky@yip.org. Or you just might have a little "accident".