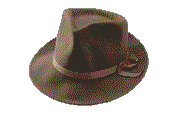 All About YIP


Best of YIP Magazine


YIP Magazine Archives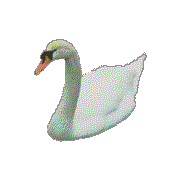 YIP WaReZ!!1


Moray Eel Approved Links
Pi
by Milky

Ah, pi. Sweet playful little pi. Located somewhere between the numbers 3 and 4, pi is undoubtedly the universe's most powerful numeral. Sure, it lacks the sex appeal of numbers like 108 and 12. And admittedly it lacks the sheer impact of such gigantic number as 8 billion, infinity and of course infinity plus one.

Those numbers are great for counting, but not useful for much else. Pi, on the other hand, has powers. Unlike most numbers, which manage to cough up a digit or two before sputtering out into nothingness, pi goes on forever, in an endless irrational spew of digits. Mankind has currently mapped the first 6 billion digits of pi, but we know there are billions most just waiting to be discovered. Pi is our key to the secret lives of circles. And pi allows for several nice puns when used in conjunction with the d essert of the same name.

Furthermore, pi likes to visit and say hello. I see pi o'clock (that is, 3:14am and 3:14pm) all the time without ever trying. Cash registers often request pi dollars ($3.14) from me. I get item 314 when I buy something. The government allows me tax exemption of $314. It's in phone numbers. Addresses. It's everywhere!

I actively pursue pi. I find that both the symbol and the number bring me great luck and happiness. March 14th (3/14) is my lucky day. I'm not the only person who's stumbled upon this. Stonehenge is just a bunch of pi signs arranged in a circle. The world wide web knows. There are over a dozen pages devoted to pi. People in general know. One man has memorized the first 42,000 digits of pi. There are clubs: The Club for People who Have Memorized the First 1000 Digits of Pi, The Club for People who Have Memorized the First 100 Digits of Pi, Friends of Pi, Friends of Pi Abroad and more. I highly recommend you investigate all that pi has to offer you.
---
If you like anything here, or if you don't, please e-mail milky@yip.org. Or you just might have a little "accident".