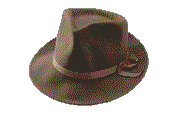 All About YIP


Best of YIP Magazine


YIP Magazine Archives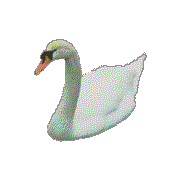 YIP WaReZ!!1


Moray Eel Approved Links
Nothing Good
by Milky

Well, I hope that you aren't expecting anything good.

All the pages (aside from the astoundingly beautiful title page on the flip side) of this issue are mere leftover pages from issues past, rough sketches and ideas for issues (whether they ever came to light or not) and lousy submissions.

YIP has been around for a whopping 15 issues now. In the years it has taken to develop those issues, I've never thrown anything away. All the boring sketches and layouts and rough drafts were kept for me to look back on fondly. All the extra copies of certain pages were kept since my effort in making those copies was too great to end up in a trash can. But, after 15 issues, I now have thousands of sheets of non-productive paper lying around my room. Sitting there, they do not help convert innocent people to love of babble, nor do they help the creators earn fame or fortune. In fact, they simply slow the creative process down by making it take longer to sort through the mounds of paper in order to find a particular item.

Therefore, I have decided to do a title page, waste some time and staples, and offer the collection to the world and hopefully at least a few of the issues will provide some joy (perhaps to a lonely, cripples orphan, or maybe a mule) rather than simply filling up my garbage.
---
If you like anything here, or if you don't, please e-mail milky@yip.org. Note: You must have access to the Internet to use this link.