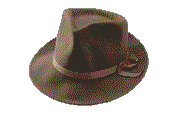 All About YIP


Best of YIP Magazine


YIP Magazine Archives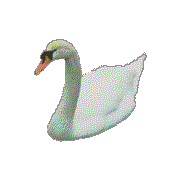 YIP WaReZ!!1


Moray Eel Approved Links

They just decided it was time.
No sex, no life.
They listened to Judas Priest.
Quit while you're ahead.
Couldn't find the solution to the tar pit problem.
Female dinosaurs up on their high horse.
They tripped.
They trusted water.
Calculus.
Oral sex really caught on when they lost their teeth.
Out of spite.
It was your fault.
Rode motorcycles without helmets.
The didn't understand what the 'poison' symbol meant.
IT WAS THE CHICKENS!! IT WAS THE CHICKENS!!
Bad sushi.
These things happen.
Tongues fell out of their mouths.
Stress.
'No-Breathing' day was more popular than they expected.
Ditto with 'Anti-Water' week.
Victims of Nazi war crimes.
Embarrasment.
Fatal Accident on 'Domino Day'.
Curiosity.
The leftists.
Sucessful 'Anti-Food Addiction' campaign.
They exploded.
Hinges.
Malta.
The Bolivian Army.
A crime they did not commit.
A crime they DID commit.
'Free Edible Spike Day' mix up.
Couldn't see the forest for the trees.
Found x-rated pictures of God and Jesus. (blackmail failed)
Were seduced by the pagans.
Absorbed into American economy.
Unsuccessful merge with the fish.
Dinoghetti became too popular.
They cried... TOO MUCH!
Offended by human ethics, left planet.
'Anti-Egg' day.
Committed suicide after viewing what happened to Mussolini.
Tar became all the rage.
Death was 'cool'.
Sick of listening to 'the man'.
Terrible popcorn technology.
Vandalism.
New York.
Biftech.
They just got mocked and mocked and mocked and mocked.
They didn't understand the concept of 'Blood Donations' fully.
'Bang Head Against Rocks ... Hard!' day.
Innuendos... heh heh
They couldn't read the "RUN! ICE AGE" sign.
They overestimated scuba technology
labia envy
Rock Candy took a bad turn.
Stock market crash
Fire looked yummy.
They were both male.
land got boring.
they thought lightning would be their friend.
"bite your friend's head off" day.
"dance off a cliff" day.
they made their hangliders toooo small.
smoking.
Fast women.
no more Jello.
they got like, really LIMP.
The atmoshphere took a nap.
they sewed their faces together.



---
If you like anything here, or if you don't, please e-mail milky@yip.org. Or we'll come to your house, order you a pizza and leave you to pay for it.