Rotersand - Truth is Fanatic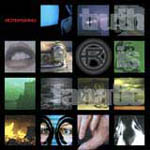 Rotersand is the new band of the moment, with their debut album now being picked up for North American release by Metropolis Records. The album has a bonus track and two extra remixes.
Truth is Fanatic is a good mixture of synthpop, with Rotersand's sound ranging from dance floor stompers to melodic ballads. Of course, everything will work in a dance club.
I'm no expert on synthpop, but from what I've heard, this is probably the best album of this genre this year, or at the very least, the most promising debut release. Everyone will know it sooner or later, so you might as well climb aboard now.
Squid @ Dec 2004