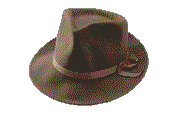 All About YIP


Best of YIP Magazine


YIP Magazine Archives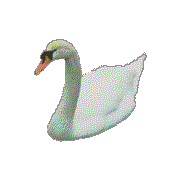 YIP WaReZ!!1


Moray Eel Approved Links
Potato Fun Page
Hot Potato - Rules
DD>1. Grab an object.
2. Yell "hot potato".
3. Throw the object away towards someone else.
4. Each person involved repeats step three until the pointlessness of the exercise becomes apparent to all.
5. Cast the alleged "hot potato" aside into some dirt.
6. One person mutters bitterly, "it wasn't hot anyhow."
7. Another sniffles and replies, "it wasn't even a real potato."
8. Someone else sighs deeply, and then grimly concludes: "We were fools."
9. Players go home and kill themselves.


Potato Poem


one potato
two potato
three potato
four
five potato
six potato
seven potato
more
Anyone who eats seven potatoes and remains hungry for more is in very serious need of medical attention.



---
If you like anything here, or if you don't, please e-mail milky@yip.org. It just makes sense.