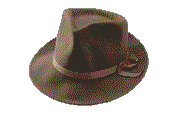 All About YIP


Best of YIP Magazine


YIP Magazine Archives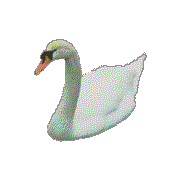 YIP WaReZ!!1


Moray Eel Approved Links

Intro: It's nice.
Game play: One to no dice, do whatever. In the event of no dice, you can pick a random number and pretend to roll. Anything can happen anywhere. A character makes up his own attributes and can change them whenever he wants, as long as he pretends to look them up on a sheet. All players have whatever statistics they want, making the game very enjoyable, yet challenging.
Free Sample Packages
SUICIDE by TF:

Players must commit suicide, and are surrounded by various imaginative methods and tools used in killing oneself. But make it hard.
Example:

GM: "You are surrounded by angry ninjas."
P: "Umm.. insult their collective mother."
GM: "They run off wimpering."
Etc.


WINDOW by MP:

Players are windows in a cigarette factory. They attempt to remain still and transperant.
Example:

GM: "You are sitting still inside your pane."
P: "Is there a weapons shop nearby?"
GM: "You have no senses. You are just glass."
P: "How do you know windows can't see?"
GM: "One told me. Fuck off."
<Full-scale existentialist arguement ensues>
Etc.


SPECIFICS by TF:

The only goal is to remain alive, but the players must be VERY specific.
Example:

GM: "OK, you are alive. What now?"
P: "I continue to breathe."
GM: "You forgot about your heart. It stops beating. You die. Wanna play again?"
Etc.


FASCIST POPES by MP:

Through a mixup at the Vatican, all players are now the Supreme Pontiff of the Catholic Church. They must attempt to take over the Earth by military means, fighting both armies and their own concience.
Example:

P: "We'll tell the bishops to get their guns and follow us to downtown Rome."
GM: "Let me role against your conscience.." (GM rolls any number of dice) "..you feel guilty."
P: "I'll beg forgiveness from God.. again."
Etc.


CREATIVITY by TF:

The goal is to write a book.
Example:

GM: "OK, I roll against your writing skill.... (rolls dice). Yup, you wrote a book. It's pretty good."
P: "Yes!!"
Etc.


SILENCE by MP:

The players must try and be really quiet.
Example:

[Three hours silence]
P: "I gotta-"
GM: "You lose. A-ha."
Etc.

Conclusion
And remember - the only limits are those of your deranged mentality.
---
If you like anything here, or if you don't, please e-mail milky@yip.org. IF YOU DON'T, YOU ARE A RACIST.