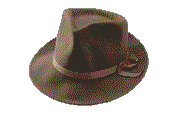 All About YIP


Best of YIP Magazine


YIP Magazine Archives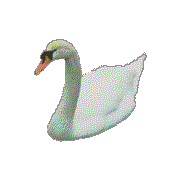 YIP WaReZ!!1


Moray Eel Approved Links
BarnacleMania
by Milky

Now that 1996 has been successfully destroyed, it is time to turn our thoughts towards 1997. What does the new year hold for us? What will the hot new trends be? All the signs seem to point towards one thing -- barnacles.

Barnacles will first become "cool" in early January. The irresistible tide of BarnacleMania will sweep the land shortly afterwards. Kids will get barnacles sewed to their faces and stuff. Dogs and cats will go into the trash and be replaced with barnacles. Middle-class wives will begin to plant barnacles on their lawns, which shall grow into huge and intricate tapestries of hard, wet crustacean joy. The big catch phrase will be "barnacle".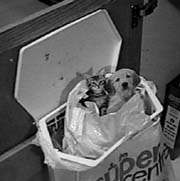 The wee marine organisms will quickly become all the rage in marketing circles. It will begin with some cola executives tentatively placing a few barnacles on their cans of pop in order to attract that sailor market, but before long it will escalate into a complete marketing barnacle bombardment. Pontiac's BarnaCar will be sleek, sporty, and absolutely covered in the tiny marine organisms. French chefs will forgo traditional fare such as frog's legs and escargots in favour of barnacles. The catwalks of Milano will be paved with models sporting the sexy little creatures, and a barnacle-encrusted doll named Barnacle Sue will be the big seller at Christmas.
In the entertainment industry, Hollywood will swamped with the new Barnacle Crowd of actors, loved by movie-goers and adored by the press. At least one of the big film studios will rush to capitalize on this red hot trend by releasing a sci-fi special effects blockbuster called "Barnacle", which will break every film industry record ever and subsequently win every Oscar at the Academy Awards until well into the next millenium.
Naturally, the government will seek to gain public favour by passing a demented series of pro-barnacle laws, such as Bill 219, which will demand that everything become "more barnacly", Bill 228, which will make the barnacle the national animal, flower, flag, sport and anthem, and Bill 233, which will forbid the existence of all non-barnacle life. But largely the public will continue to be disappointed at the government's failure to do enough.
BarnacleMania will not subside until early 1998, when several news magazine shows will condemn the increasingly widespread problem of idolizing children attaching themselves to the underwater parts of ships in an attempt to cause damage and reduce the speed of ships by interfering with the smooth passage of their hulls through water. Others will just think that barnacles have become too "uppity". The role of the barnacle in the hearts and minds of people is bound to be replaced, eventually, by burlap.
---
If you like anything here, or if you don't, please e-mail milky@yip.org. Or you just might have a little "accident".