Coil - Ape of Naples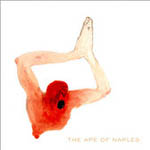 So this is what they had left to give us. A collection of retakes, improvisations, and soliliquies. If the adversitorial presaging the release is to be believed, this is to be the 'definitive' Coil, the one 'essential' album for us all to treasure.
Truth be told, I rather prefer many of their earlier works. Much of this one is redundant (another version of 'Amythest Decivers': who needs it?). I have come to the conclusion, however, that this is the very point of 'The Ape'. An Ode. A Eulogy. A Money-grab. A death certificate for, perhaps, the most sensual, beautiful, and honest act that this reviewer has managed to hear. This CD but serves to beg the question: What was the point of Coil, after all?
Coil has always been about the moment. About that critical moment of decision, of action, of beauty, of sex. Somehow, and unlike virtually any other act, they have consistently managed, for this reviewer, to come across as sincere and worthy of attention.
I defy anyone to listen to John Balance's vocals on this, and his latest live recordings (such as 'The Ambulance Died...'), to tell me that he didn't know that he was about to die. A stupid accident? Of course. But he knew it was coming. Just listen...
Drew Feb 2006