Censor - Empire Holds Down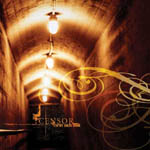 Censor really comes into form through his mixing of orchestral movements with powerful drum and bass beats, the layering of different sounds on top of each other to form a concise whole.
With his first full length CD, Empire Holds Down, released on the American label Hive Records, Censor has been propelled into a spotlight, in my own opinion. Hive, known for its excellent choices in fresh new Industrial bands has again scored a direct hit. Censor's mix of drum and bass and IDM is the perfect Industrial sound, and is at the core what good Industrial is about.
The CD ends with four remixes, by Displacer, DJ Hidden, Needle Sharing and of course Larvae, who repays Censor for the incredible remixing job he did for Larvae's track on the Saturation Bombing 2 compilation.
Squid @ July 2004