November 2007 1 new Review: The Liar's Rosebush
July 2007 At long last, some new reviews! Four new Reviews: Coph Nia, Desiderii Marginis, Letum, and Necromondo.
May 2007 Check out this website. Contribute if you can.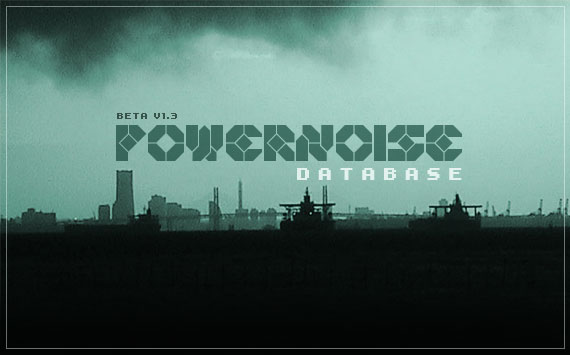 November 2006Five new Reviews: Institution D.O.L. x2, Snog, Terrorfakt and v/a Looking for Europe.
October 2006 I've been totally distracted with it-clings and bugs crawling out of people and have been totally slack on updating Tentacles. However, Squid returns to doing some crappy DJing with a rare appearence at Savage Garden on Oct 13th, 2006. I'll be playing an early set of weird and undanceable material. Expect some neo-folk, suicide-pop, and power electronics
July 2006 1 new Reviews: Mindless Self Indulgence.
April 2006 7 new Reviews: Brighter Death Now, Dismantled, Manufactura, Pride & Fall x2, Wumpscut and The Liar's Rosebush/Scrap.edx split.
March 2006 4 new Reviews: DJ Acucrack, Iszoloscope, Pneumatic Detach, and Sheep on Drugs.

it-clings appeared with pneumatic detach, fractured and prospero at the huge industrial festival C.O.M.A. 3 in Montreal, March 24th - 26th, 2006.

February 2006 4 new Reviews:Android Lust , Atrium Carceri, Coil, and Covenant.




January 2006 Squid returns to the DJing thing with a special guest appearence at H2-OS.


5 fresh Reviews: god module, pig, project pitchfork, the protagonist, and psyclon nine

October 2005 5 fresh Reviews. The Birthday Massacre, Funker Vogt, Negative Format, Raison d'Ítre and Terrorfakt.

In other news: it-clings is up to a pile of stuff. A couple of upcoming events and a much anticipated appearence on the new fractured CD from dependent records.

August 2005 Another 7 Reviews. Accessory, Attrition, Grendel, Haujobb, Jesu, Noise Unit, and the new ordo rosarius equilibrio / spiritual front split disc.

it-clings will be performing with Pneumatic Detach at the Rhode Island Industrial Fest August 12th - 14th, 2005.

it-clings will appear on the next Pneumatic Detach release, vis.cer.a from Hive Records to be released August 15, 2005.

July 2005 A Review of Rotersand's Welcome to Goodbye has been added.
Another quick Review added. Battery Cage's awesome release, World Wide Wasteland.
Another 5 Reviews. This time of Dive, Shinjuku Thief, Monolith, VNV Nation and DJ? Acucrack & Pigface.

May 2005: Another 3 Reviews. This time of beyond sensory experience, heimataerde, and olen'k.

After a computer crash that temporarily put things on hold, my new computer is up and running and there are now seven new Reviews: combichrist, diary of dreams, fake, girls under glass, mindless self indulgence and 2 wumpscut.


it-clings.com is now online. it-clings is the spoken wordcore project of Squid.

March 2005: one more Reviews just added. Xanopticon
March 2005: Two new Reviews: scrap.edx and qfg compilation

Upcoming Event: April 16th - 17th, 2005. C.O.M.A.2: Montreal Electronoise Festival. Montreal, Quebec, Canada.

Pneumatic Detach (with spoken wordcore intro by Squid), Scrap.edx, Iszoloscope, Prospero, Re-Agent, Fractured, QCH, Displacer, Perfection Plastic, Stendeck, Lcedp

bugs crawling out of people merch table.

January 2005 Four new Reviews: Displacer, Hanzel und Gretyl, l'ombre and the revelation compilation.
Six new Reviews: Amatuer God, Hanzel Und Gretyl, In Slaughter Natives, Prospero, Terminal Sound System, and Violent Entity
Now buy revelation from bugs crawling out of people on-line with the aid of paypal!
December 2004 Five new Reviews: Assemblage 23, Coph Nia, Diary of Dreams, Photophob and Rotersand.
November 2004 Five new Reviews: Fixmer/McCarthy, Mochipet, Panzer AG, s:cage, Sophia.
September 2004 Seven new Reviews: Assemblage 23 - Let the Wind Erase Me, Informatik - Re:vision, Iszoloscope - Les Gorges des Limbes, Lights of Euphoria - Querschnitt, Mono Chrome - Collapse and Sever, Navicon Torture Technologies - Power Romance, v/a - Resurrection 2
Started work on the section for Favourite CDs Ever
August 2004 New review of Punto Omega's self titled release in Reviews section.
New section in Reviews for Favourite CDs Ever.

NEW LABEL: bugs crawling out of people: just announced. First release "Revelation" should be out Dec. 3rd, 2004


Rhode island noise fest: Awesome looking line-up that just seemed too good for me not to attend. Featured Pneumatic Detach w/ special introduction spoken wordcore by Squid


July 2004 Check out a focus on Hive Records in the Reviews section. New review of The Retrosic's God Of Hell in Reviews section.