This site is retired.
Sahyadri has a new website at www.jacobsonsoft.com/sahyadri
---
---
Ayurveda is the most ancient and integrated Indian system of medicine. It is the science of life. In recent times ayurveda has gained universal acceptance for its curative powers and the ability to maintain optimum physical, mental and spiritual health for a full life span.

Ayurveda is based on 'Panchabhuta' and 'Thridosha' theories. This unique living system considers man as a balanced composition of body, mind and soul. According to Ayurveda good health is the harmonious co-existence of these three elements. Any disharmony among them causes diseases. Life based on the true principles of Ayurveda will resist diseases, arrest premature ageing and retain youthfulness. It is a proven fact that no other system of medicine understands man and his health problems like Ayurveda.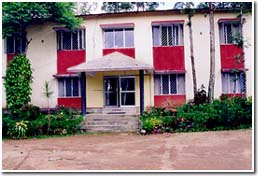 Sahyadri, a novel venture in Ayurveda was conceived by Fr. Mathew Arackal a great friend of Nature and Ayurveda. It is promoted by the Peermade Development Society, an organisation with strong humanitarian fundamentals. The philosophy behind the inception was to promote 'Health For All' by propagating and practising genuine Ayurveda and producing quality Ayurvedic medicines. Today, its inimitable philosophy has taken Sahyadri to new heights of Ayurvedic excellence.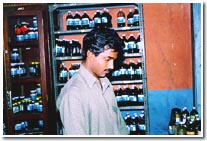 Sahyadri Ayurvedic Pharmaceuticals, a well equipped manufacturing unit, produce a wide range of genuine Ayurvedic medicines and allied products. Each of them conforms to higher Ayurvedic Pharmacopoeia Standards and enjoys enviable market reputation. To ensure the exceptional therapeutic value of the medicines and products every care has been taken in selecting raw materials, processing and packing. Medicines are prepared in the most traditional ways as laid down by the Rishis, under the most hygienic conditions. However, modern technology is also used wherever it will not affect product quality. Not surprisingly, Sahyadri Ayurvedic Pharmaceuticals is a rapidly growing firm, producing more than 250 traditional medicines and 10 innovative patented drugs.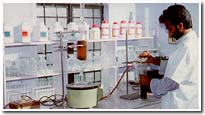 Quality is never accidental. Bearing this in mind, Sahyadri Ayurvedic Pharmaceuticals have a full fledged quality control lab. Here each product and medicine is subjected to a series of quality control test at the various stages of production before they reach the hands of the users.


Once the medicines and products get the 'Sahyadri' seal of quality they are ready for marketing. About 250 stockists who are friends of Ayurveda spread all over Kerala are engaged in selling these medicines.


To impart quality health care service in Ayurveda 3 Ayurvedic Hospitals are functioning at Peermade, Ernakulam (Elamakkara) and Mundakkayam. These hospitals have all kinds of traditional and modern Ayurvedic treatment facilities. 'Panchakarma' and special Keralite rejuvenation treatments are performed here under the supervision of qualified in house physicians.