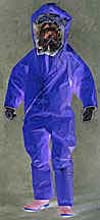 Fraudutek Industries now offers you the ultimate in fast food dining with Grey Burgers. Using 100% better beef, Grey Burgers restaurants are more than just a way to sustain you for yet another day of drudgery, instead, Grey Burgers restaurants redesign you, and your lives around their superior taste, sterility and genetic modifications.

Pushing all subtly aside, Grey Burgers delicious line of 'instant' foods will bombard you with the culinary delights of bio-reconfiguring technology. Your body will bend around the flavourful 'edible-like' 'foodstuffs'. Within moments you will fall psychoticly in love with Grey Burgers, you'll literally die without more of Grey Burgers addictively fantastic delights!

And what's best of all, Fraudutek Industries personnel deliver it with the excessive purity that only high level bio-containment environments can achieve. Grey Burgers will not allow any alien infectant to manipulate their well calculated foodstuffs. Everything that goes into a Grey Burgers digestible was specifically designed for you, the well suited host form. We guarantee it!